Butyl Rubber Gasket Manufacturer and Supplier
Delta Rubber Limited manufacture and supply custom Butyl gaskets. Our state of the art gasket cutting machine combined with our experience means that we can provide an efficient and professional cost-effective service.
We can manufacture almost any Butyl gasket in small or large quantities, to your design and specifications. Please see our accompanying Buytl Gasket data sheet. If you are unsure which material is most suitable for your gasket please contact us for free, impartial expert advice.
GASKET MATERIAL DATA SHEETS:
Gasket material data sheets:
Please download accompanying data sheets for more information.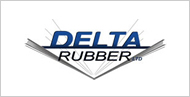 Butyl Rubber Gasket
This premium quality butyl (IIR) rubber is black and has a 65° shore hardness.
Butyl has a very high impermeability to gases, ozone, UV and weathering, and exhibits excellent general chemical resistance. Butyl also has a wide operating temperature range of -40°C to +130°C.
Butyl Data Sheet >
---
Please contact us for FREE expert advice or for more information on our rubber gasket manufacuring and supply service.

DELTA RUBBER LIMITED
Unit 21,
Priory Industrial Park,
Airspeed Road,
Christchurch
Dorset,
BH23 4HD

t: 01425 278011

e: deltasales@deltarubber.co.uk
---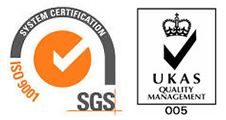 We are proud to be ISO9001 SGS certified. Please download our certificate here.