RUBBER PRODUCTS WE MANUFACTURE
We can provide any quantity from one off to a continuous supply, we can also tailor our delivery times and dates to suit your needs.
Any quotes given are completely without obligation.
From our Dorset manufacturing and supply facility, we are able to make your product to order whether standard or specialist and supply in large or small volume quantities either on an adhoc basis or with regular production and delivery runs.
Contact us today to see how we can help you with your project.
CUSTOM SIZES & ORDERS

Where standard sizes are not applicable, we manufacture and supply your custom sizes to order. Our efficient product team will ensure your receive a fast and cost effective service.
Contact us now with your order requirements
---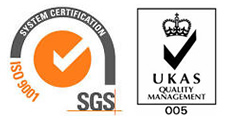 We are proud to be ISO9001 SGS certified. Please download our certificate here.

DELTA RUBBER LIMITED
Unit 21,
Priory Industrial Park,
Airspeed Road,
Christchurch
Dorset,
BH23 4HD

t: 01425 278011

e: deltasales@deltarubber.co.uk