23 March 2020, Coronavirus update
As per UK Government Coronavirus Guidance, please note
no visitors or customer collections until further notice
, please check back for updates.  All orders will be processed as usual.
Service-led Rubber Suppliers and Rubber Product Manufacturers
Delta Rubber Limited was established in March 2007. Directors Martin Bailey and Paul Elliott can call on over 110 years of combined skill and experience in the manufacture and supply of elastomeric products from rubber mouldings to gaskets, extrusions and high performance seals.
With our breadth of understanding and knowledge of rubber materials, we are able to assist with almost any application from initial design to final delivery. We work with companies both small and large, and are involved in projects of all sizes including one off specialist and custom rubber product manufacture and multi-year developmental, manufacturing and supply projects.
Services, Manufacturing and Supply
Our state of the art manufacturing equipment and expertise within the elastomeric industry give our customers peace of mind, with reliable and cost effective solutions time and time again.
We welcome enquiries from all sectors and individuals alike. Please view our company video or view below for more information on our services. If you know which material or product you require, navigate using our menu or search facility.
Alternatively, please contact us with your enquiry by telephone on 01425 278011 or by emailing deltasales@deltarubber.co.uk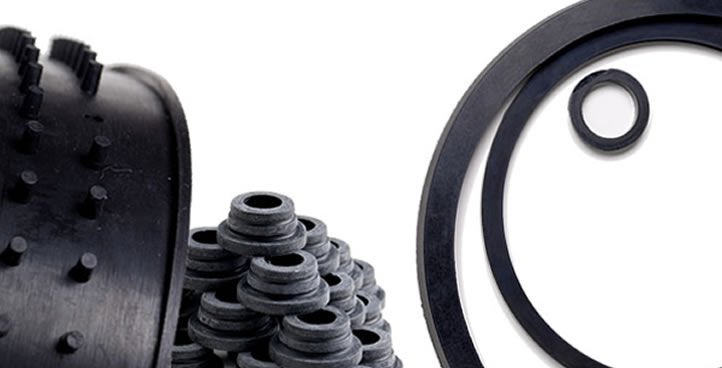 Your rubber product manufactured to your specifications expertly by us.
READ MORE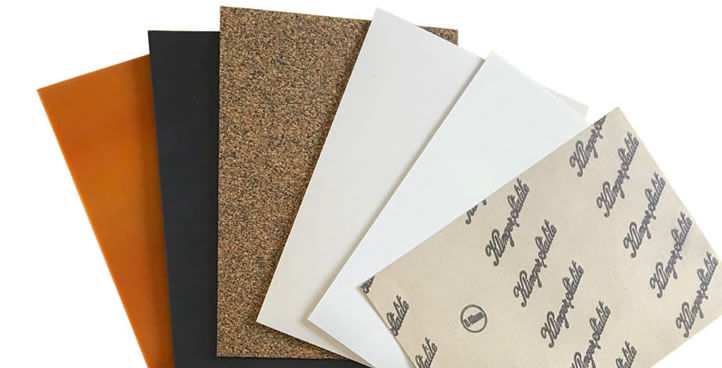 View our range of specialist rubbers, standard rubbers and gasket materials available for your project.
VIEW RANGE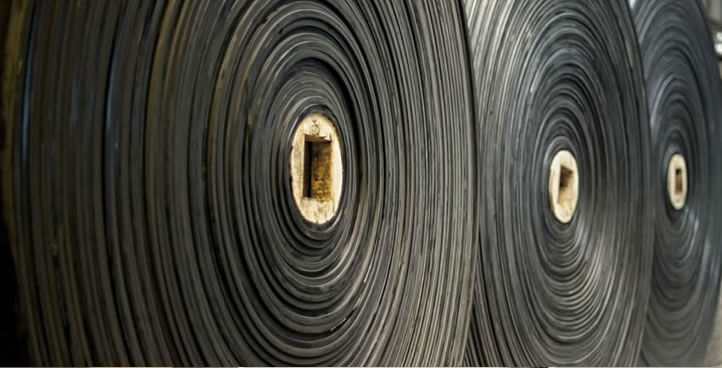 We supply a range of rubber sheet, rubber products & specialist rubber to large and small businesses.
VIEW RUBBER SUPPLY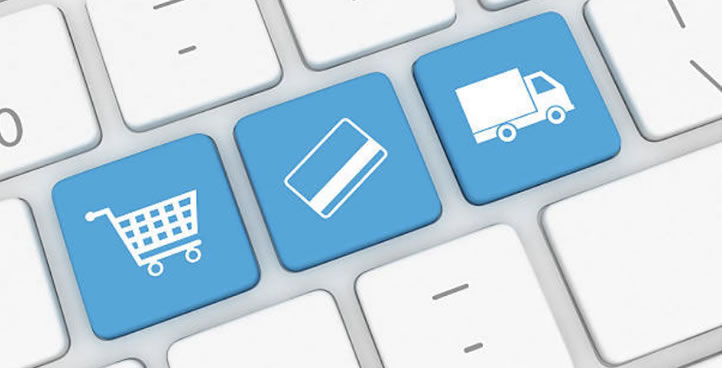 Our always in-stock buy online range of products are all available with fast UK and European wide delivery. Visit our online shop (opens in new window).
VIEW BUY ONLINE RANGE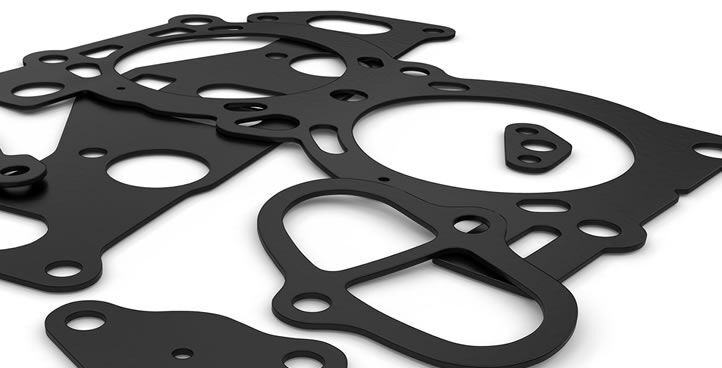 We use state of the art machinery to manufacture high quality gaskets at competitive prices.
VIEW GASKET SUPPLY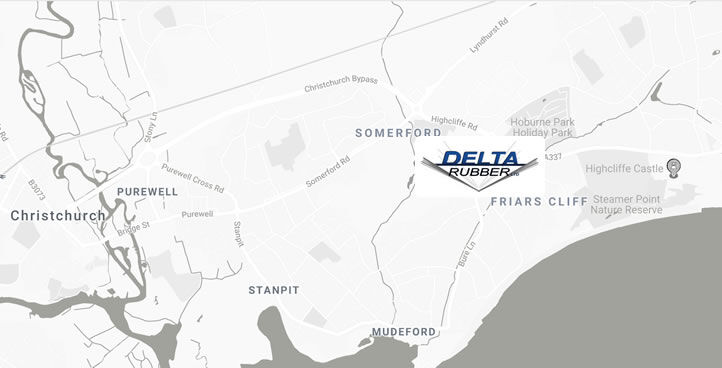 Contact us for assistance with your requirements and let our 100 years plus combined experience help your project go smoothly.
Contact Us
View & choose by product for more details
Many of our products are specialist and are therefore made to order, please see a broad range of common products that we manufacture and supply including rubber sheet, rubber strip, gaskets and gasket material and electrical safety matting.  In addition, we carry an extensive catalogue of always in stock items, which we have made available to buy via our secure online shop.  To view our online range please follow the links within your selected product or visit our online shop.
Services & Solutions
Specialist rubber products and projects require specialist rubber knowledge. Contact us for expert advice on your project.
Read more
Our in stock and made to order specialist rubber items benefit from fast production times and fast UK and European wide delivery.
Read more
We manufacture gaskets too
We offer high quality, competitively priced production costs for your gasket.  We can also design your gasket to suit and advise on choice of materials to ensure your project success. Please contact us for assistance or for a quotation whether for a large or small volume run.
View our Gasket Manufacturing services
Customer Comments
Simon

Caterham Cars

Hello Paul, the rubber Jigs turned up today and are brilliant. Thank you for such a lovely job!

Paul

I called this afternoon for advice on the correct material for my needs and was simply blown away by first class customer service; if only all companies were as helpful, courteous and professional. If its not condescending to say it "Well Done & Thanks"

Richard

Glass & Stainless Limited

Hello, we have received delivery of our order
Just a quick email to say thank you for the very efficient service on delivery of this order!


Keith

I'm dead impressed with your despatch and delivery service. First rate. Strip and adhesive arrived today well packaged and looking like just the job.

Andy

Managing Director

What an excellent customer experience I've just had with your company. Top Google ranking for the products I was looking for, very polite and helpful initial contact by phone, prompt response to my enquiry giving options on a solution to my problems. This, I am sure will set you apart from your competition.


Phil

Cabinet Pro Limited

Hi – Just wanted to say a big thanks for getting the gaskets to us quickly, really appreciated. I will be in touch when we require more gaskets for our standard stock.

Kerry

5 Star service, incredibly quick and extremely helpful – can't recommend enough!
Thank you to Paul, an excellent job

Jo

Irisys

I just wanted to thank you for your quick response to the sample request. We subsequently made an order for 2x10m rolls yesterday (by private credit card) to speed things up at this end, and received them this morning.
Many thanks, Jo.

Rena

Many thanks for the fantastic service of your company. The rubber matting is perfect for what we ordered it for.
Many thanks again Rena Hay

Jeremy

Et Cetera Pool Care, France

Hi Martin, just a quick line to say many thanks for the excellent service re the rubber product – produced and delivered as promised thank you. All installed and did a first class job protecting wood surround to swimming pool renovation.

Brian

Hello Paul. Just to let you know, the package containing the four items that I ordered arrived at 10:10 this morning. All items in the package appear to be in good order, no damage caused in transit. I appreciate the very speedy and excellent service you have provided. You therefore, have a very happy customer.

Keith

Dear Paul, I'm dead impressed with your despatch and delivery service. First rate. Strip and adhesive arrived today well packaged and looking like just the job. Thank you

Brian

The gaskets arrived at lunch time today and they fitted the respective parts perfectly. We're very pleased with the work of your company and also the cost. Many thanks!

Sandy

Thanks for all your help. You have provided a very professional approach to all aspects of the project and hopefully we will have the chance to work together again before too long.

Sebastian

Engineering Manager

Hello, thank you for your assistance designing the VIton gaskets. Also I was very pleased with the quality and delivery.