Huge range of Silicone extrusion profiles and sizes, custom profile manufacturing
Delta Rubber offer a huge range of silicone extrusions, tubing and seals. Our range includes a variety of popular and specialist profiles and sizes, and are available in a choice of lengths, at different grades including medical grade Silicone.
Silicone Extrusion Range
All of the silicone extrusion profiles we offer can be seen in our downloadable catalogue, which includes information on the following:
Silicone Box Section Extrusions
Silicone D Section Extrusions
Silicone E Section Extrusions
Silicone Edge Seal with Bulb
L Section Silicone Extrusions
Silicone Lip Seal Extrusions
Silicone P Section Extrusions
Silicone T Section Extrusions
Silicone Tadpoles
Trapezium Silicone Extrusions
Silicone U Sections
Specialist Silicone Extrusion Manufacturing
We can manufacture one-off specialist extrusions specific to your project. Please contact us for assistance and advice.
SILICONE EXTRUSION CATALOGUE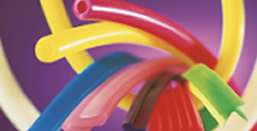 Please download our Silicone Extrusions catalogue. Our Silicone extrusions are available in a vast choice of profiles, sizes and colours.